You are here
Back to top
The Eastern Shore (Hardcover)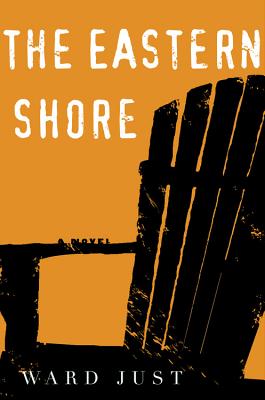 Description
---
From an American master comes another "beautifully languid, emotionally intense tale" (Entertainment Weekly), this time of a newspaper editor's fateful decision to expose a small-town fugitive.

Ned Ayres, the son of a judge in an Indiana town in midcentury America, has never wanted anything but a newspaper career—in his father's appalled view, a "junk business," a way of avoiding responsibility. The defining moment comes early, when Ned is city editor of his hometown paper. One of his beat reporters fields a tip: William Grant, the town haberdasher, married to the bank president's daughter and father of two children, once served six years in Joliet. The story runs—Ned offers no resistance to his publisher's argument that the public has a right to know. The consequences, swift and shocking, haunt him throughout a long career, as he moves first to Chicago, where he engages in a spirited love affair that cannot, in the end, compete with the pull of the newsroom—"never lonely, especially when it was empty"—and the "subtle beauty" of the front page. Finally, as the editor of a major newspaper in post-Kennedy-era Washington, DC, Ned has reason to return to the question of privacy and its many violations—the gorgeously limned themes running through Ward Just's elegiac and masterly new novel.
About the Author
---
WARD JUST's novels include Exiles in the Garden, Forgetfulness, the National Book Award finalist Echo House, A Dangerous Friend, winner of the Cooper Prize for fiction from the Society of American Historians, and An Unfinished Season, winner of the Chicago Tribune Heartland Award and a finalist for the 2005 Pulitzer Prize.
Praise For…
---
"I found myself often — at that villa in Spain, or with Ned and Milo sipping Rioja at Milo's wood-paneled club in DC — captivated by the beautiful language, the sense of place so well described, and feeling at home — at ease in Just's good hands, a sense of belonging there that made the novel a pleasure to read."--Washington Independent Review of Books

"The truth lies behind the dialogue...wtih the genuine pleasure of Just's sure hand."--New York Times Book Review

"In Just's hands, the ambiguous motives behind the paper's pursuit of the story are riveting...the novel stands on Just's memorable study of Ned. Your heart goes out to this kindly, complex man who's 'not truly interested in the things of his own life, preferring the lives of others.'"--The Seattle Times

"It's a pleasure to report that at age 81, Ward Just is still turning out penetrating studies of mature adults wrestling with life's profound challenges, often in the public arena...Just's finely calibrated appreciation of the flaws of human character and his talent for gazing without blinking into the darkest corners of the human heart continue to distinguish him as a writer of keen intellect and insight."--Bookpage
 
"The Eastern Shore is a doggedly restrained character study that advances its themes obliquely through atmosphere and tone. Often, the effect is quietly, even elegiacally beautiful, evoking the rhythms of Ernest Hemingway's early fiction...a quietly affecting, mournful achievement."--The Richmond Times-Dispatch

"Reflective and intelligent...himself a respected journalist, Just skillfully examines a number of existential questions, including how we come to understand the choices we make and how well we actually know ourselves...a pensive, quietly affecting novel. Recommended for literary fiction fans."--Library Journal

"Clever."--Publishers Weekly