You are here
Back to top
Cozy: The Art of Arranging Yourself in the World (Compact Disc)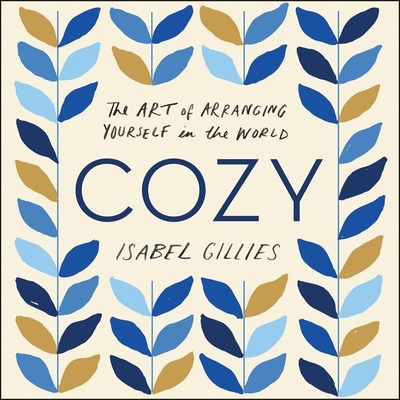 Description
---
The New York Times bestselling author of Happens Every Day, Isabel Gillies, presents a fresh and inspiring look at the subtle art of cozy--part manifesto, part lifestyle guide, part memoir--that shows fans of The Little Book of Hygge that true comfort comes from within.
When we talk about being cozy, most of us think of a favorite sweater or a steaming cup of tea on a rainy day. But to Isabel Gillies, coziness goes beyond mere objects. To be truly cozy, she argues, means learning to identify the innermost truth of yourself and carrying it into the world, no matter your environment.
Starting when she was young, Gillies has gradually learned the art and subtle beauty of creating a life where you feel safe, steadied, and at home in the world. From old family recipes and subway rides to jury duty and hospital stays, in Cozy Gillies shows listeners that true ease stems not with throw pillows and a candle, but from opportunities to feel that we are part of something bigger than ourselves, and learn to make ourselves at home no matter where we are.
Simple choices can make a hectic life or an uncomfortable situation just a little more comfortable--you just have to know what to do. Just as Marie Kondo offered a philosophy for how to tidy, Gillies offers a new way of occupying the spaces we live in. Starting with yourself, then broadening to your home, your community, and the world at large, Cozy will show you how to bring the truth of who you are into any situation, easy or challenging. As Gillies says, "Cozy isn't something that just exists. You have to make cozy happen."
Written with profound warmth and featuring hand-drawn illustrations, this wise, necessary book is call to action for each of us to seek out those often-missed opportunities to care for ourselves, and to begin living a more intimate and authentic life.
Supplemental enhancement PDF accompanies the audiobook.